Maps of ancient Greece
Right below this paragraph you see a map which shows the whole of ancient Greece in a boxed inset, so as to gain an elevated perspective of the surrounding area.
When you move your mouse over the area in the inset, you can see that three tooltips appear, each one corresponding to the three major sub-areas of Greece: Peloponnese, Central and Northern Greece and finally the part of Greece situated in Asia Minor (now Turkey).
By clicking each one of the areas, you are directed to three more maps, each one showing in more detail each one of these areas. In each map, you can see the major locations that existed at the time.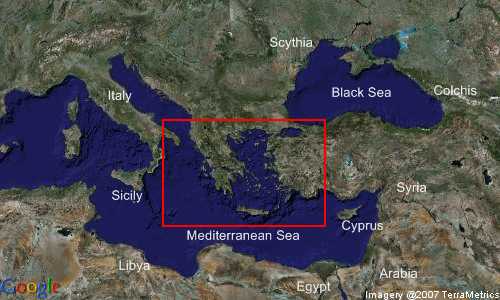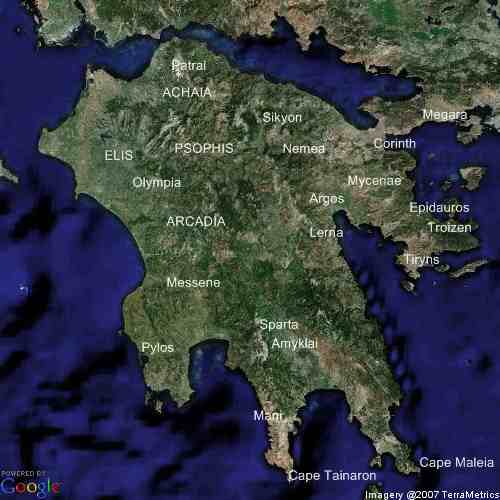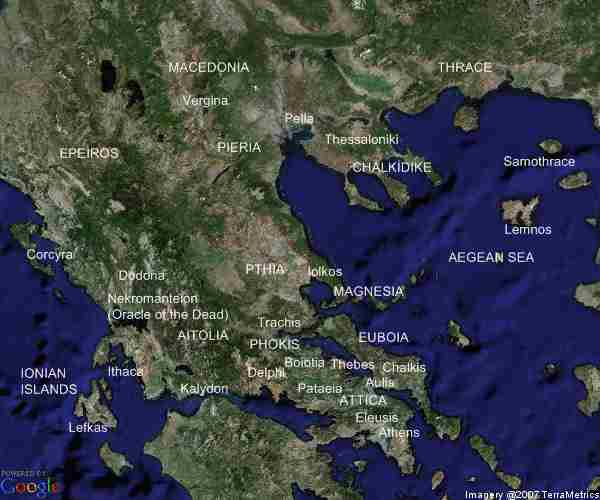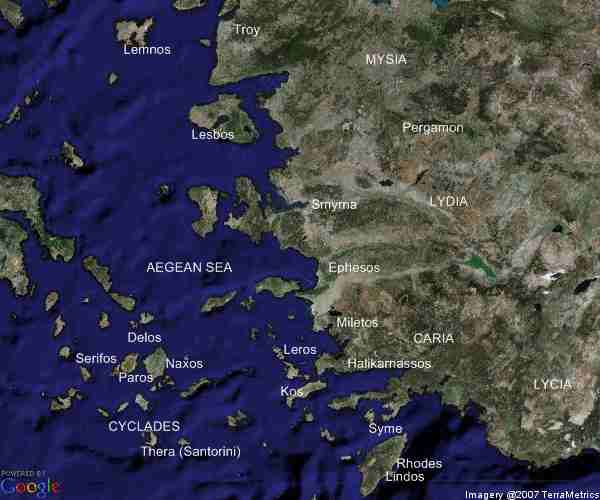 ---
Return from Ancient Greece Maps to Greek Maps

Return from Ancient Greece Maps to igreekmythology.com home